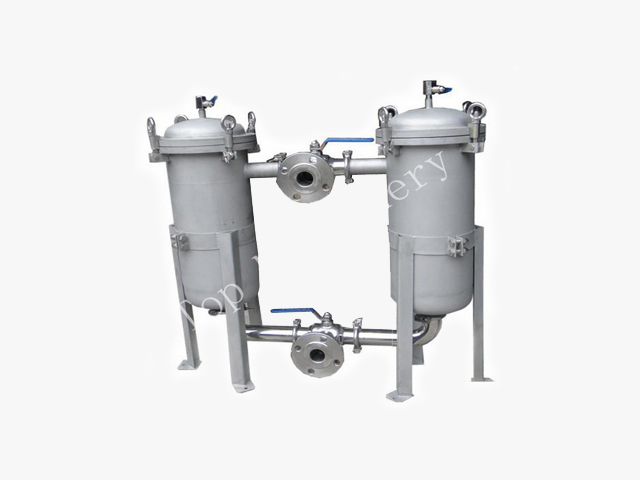 Product Introduction
Duplex Bag Filter Housing were consisted of two Top-Flow bag filter housing fitted together at the inlet and outlet by either a butterfly or ball valve assembly. The valves assembly. The valves were connected together by a return handle so as to operate easily from one bag filter housing to other bag filter housing. The filtration process can flow continuously during bag change-out.
Structure and working principle
Bag type filter is a pressure filtration device ,which is mainly consists of filtration cylinder,cylinder cover and fast open structure,stainless steel strengthen filtration bag,etc.when filtrate flows from side entrance of filter shell into the pipe bag,The bag itself is installed inside the enhanced basket ,liquid penetrates bag with required fineness grade that can be provided with qualified filtrate,impurity particles were bag intercept.It is very easy to replace the filtration bags,there is hardly no material to be consumed.