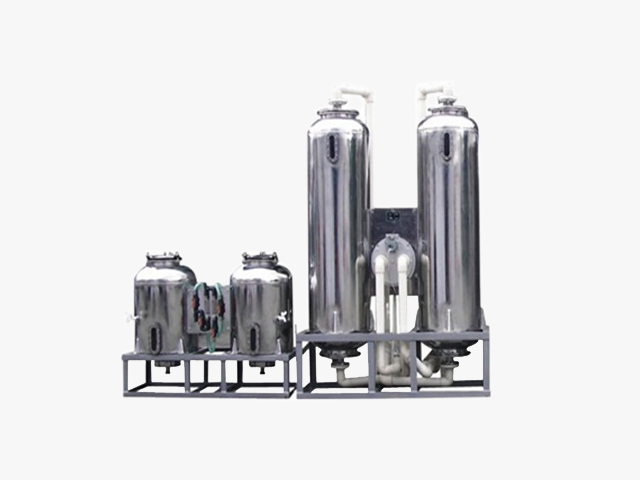 Product Introduction


TPI sodium ion exchanger is designed by using the characteristics of strong acidic resin aborbing the calcuim and magnesium ions in the water and softening the water, while it can reproduce by salt solution.

TPI series Ion Exchanger is mainly applicable to boilers, thermal power plants, chemical, textile, pharmaceutical, biological, electronics, and atomic energy industry, pure water pre-treatment, industrial water softening, and deionized water preparation, as well as decolorization and purification of foods and drugs, recycling of precious metals and chemical raw materials, and electroplating wastewater treatment, etc.


Main Features


1) Patent technology of two phase multichannel valve adopted in control system center, the body using PVC engineering plastics, which is corrosion resistant, long service life, stable and reliable;

2) Fully automatic control: adopting intelligent microcomputer and PLC program control, which can realize single or dual mode controlling time and flow regeneration. In addition to salt, it's a full automatic working cycle process.

3) Equipment in a variety of forms: A single tank and single valve intermittent water output; Double tank single valve, one use and one prepare, continuous water output; tank & valve combination, realizing the intermittent or continuous water output, can serve in different occasions where water needed;

4) Adopting floating bed countercurrent regeneration process, of which the output is big, strong processing ability, good water quality;

5) Equipment structure is compact, less space, simple installation;

6) Exchanger tank structure can adapt to the wide scope of water quality, high level of softening hardness of water quality(15 or less tendency for L water hardness), in line with the national standard; Resin does not need to scrub in vitro, reducing the operation trouble and loss of resin;

7) Regeneration into salt, using the sealing pressure, pump pressure, salt pond, salt box and other types, is convenient for supplement.