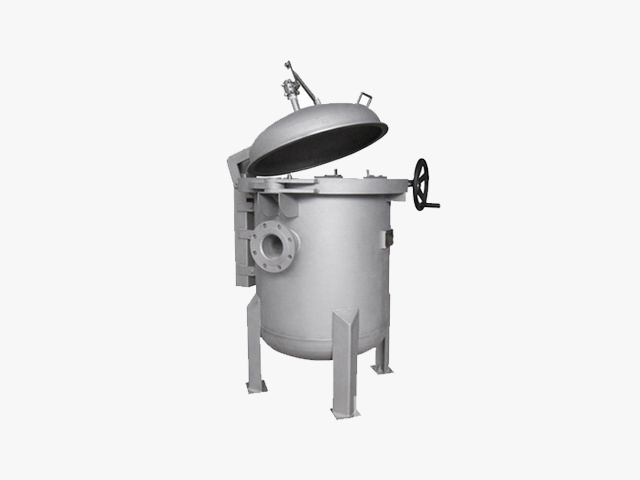 Product Introduction
TPBQseries quick-open multi-bag filter(TPBQ filter for short)is particularly designed for end users caring about the operation efficience, safety and durability. It is very suitable for the filtration of high contaminant liquid, frequent filter bag change-out applications, or 24 hour continuous production which requires quick filter switching and cleaning. TPBQfilter is an excellent solution to greatly improve the filtration operation efficiency. It makes the filter change-out quicker and greatly reduces the labour intensity.
Main Features
n V-shape heavy duty quick-open clamp cover
n Open and close the filter within 20 seconds, change the filter bags immediately.
n Operate at the still position, no need to walk around the filter and fasten bolts and nuts symmetrically
n Interlock safety design makes sure the filter opened only after vented and pressure relieved
n Weight balance device allows the cover ti be stopped at any possible opening angle with on finger
n Open the cover vertically, save the footprint and installation cost
n Special wrench tool for easy bag fixing and change-out
n Shortest filter offline time and, improve the production and reduce the operation cost
n Quality o-ring elastomer rubber, good sealing and long service life
n Made of quality stainless steel 304 and 316L, good chemical corrosion resistance
n Five types of inlet and outlet layout optional for easy pipeline design and installation